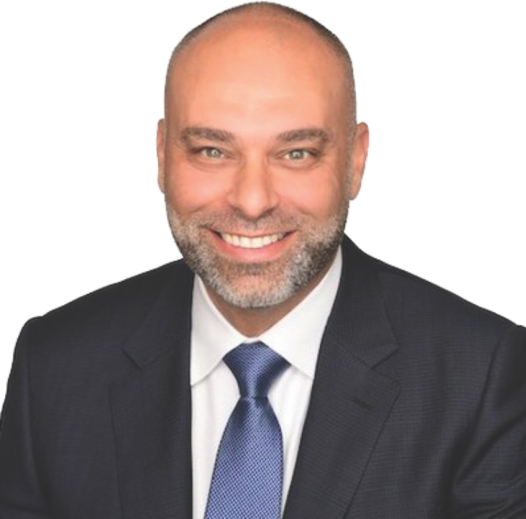 BSc (USyd), LLB (WSU), GDLP (Collaw), GDM (AGSM), MLM (UNSW), FANZCN, Program on Negotiation (Harvard Law)
Tom has over 22 years' experience in law & management, specialising in commercial, property & family law.

Tom is regularly consulted to advise & act for high net worth individuals, both in Australia and abroad. He has an enviable stable of clients, & notably, has acted as a mandate for Marina Picasso (the heir & granddaughter of the famed artist, Pablo Picasso) in relation to a $300 million art deal, where he spent time in Paris and Geneva.

He has also had considerable success in Court &, won a multi-million dollar family law case, awarding his female client 85% of the matrimonial pool – one of the largest awards one can obtain in the Family Court.

His property, building & construction division is also well known for its depth of skill & experience. His team appear, document & advise on all aspects of the land development process including on innovative acquisition arrangements (options), local government and planning, land & environment court, off-the-plan sales conveyancing, strata, and commercial leasing.

Tom has a Masters of Law and Management degree from the University of New South Wales & has completed the Program on Negotiation at Harvard Law School.

With a special interest in innovation & systemised operations, his firm was one of the first practices in Australia to be endorsed with the ISO 9001 Quality Assurance certification.

As well as his considerable experience in business, Tom is a passionate community, social & refugee justice advocate as well as an active humanitarian. He is the Co-founder/Chairman of AusRelief, & a former Councillor on Cumberland Council (one of Australia's largest Council's).

He is also the co-founder of the Centre for Arbitration & the Resolution of Disputes (CARD), a former non-executive director of Chanel International Pty Ltd & former President of the Lebanese Moslem Association (LMA).

In 2020, Tom was awarded an Order of Australia Medal (OAM) for his many years of dedicated service to the law, to local government, and to the community.